So if you weren't on your phone or near your computer around the hours of 12-6 on Monday afternoon, you really missed out. A nice little drama unfolded in the Twittersphere and it was great entertainment.
It all started when Busted Coverage posted some pics and a video of Manziel partying in Austin during his bye week. Pretty standard stuff. No one was really shocked, it's just what Johnny does in his time off and I've accepted this. Do I like it? No, not particularly. Does it bother me? Not anymore. I'm too exhausted by the Browns to care.
The video:
The DJ in the video along with the Facebook event which lists his show on Friday November 20th.
A post from the night before (Thursday) showing Manziel in Austin
But here's where things get interesting: The DJ ended up deleting the Instagram video and making his page private. People started to speculate that the video was old and wasn't from this past weekend. A conspiracy was born.
ESPN Cleveland's Tony Cartagena tweeted out a response he got from the DJ on Snap Chat who said that the video was indeed an old video.
---
So here we have a video that's deleted by a DJ who says the deleted video is old. Why would he delete a video if it's old? And who posts an old video just out of the blue of Johnny Manziel at the club where he happens to be DJing at on Friday night?
Why was Manziel wearing the same hat in the picture he took Thursday in the video from Friday?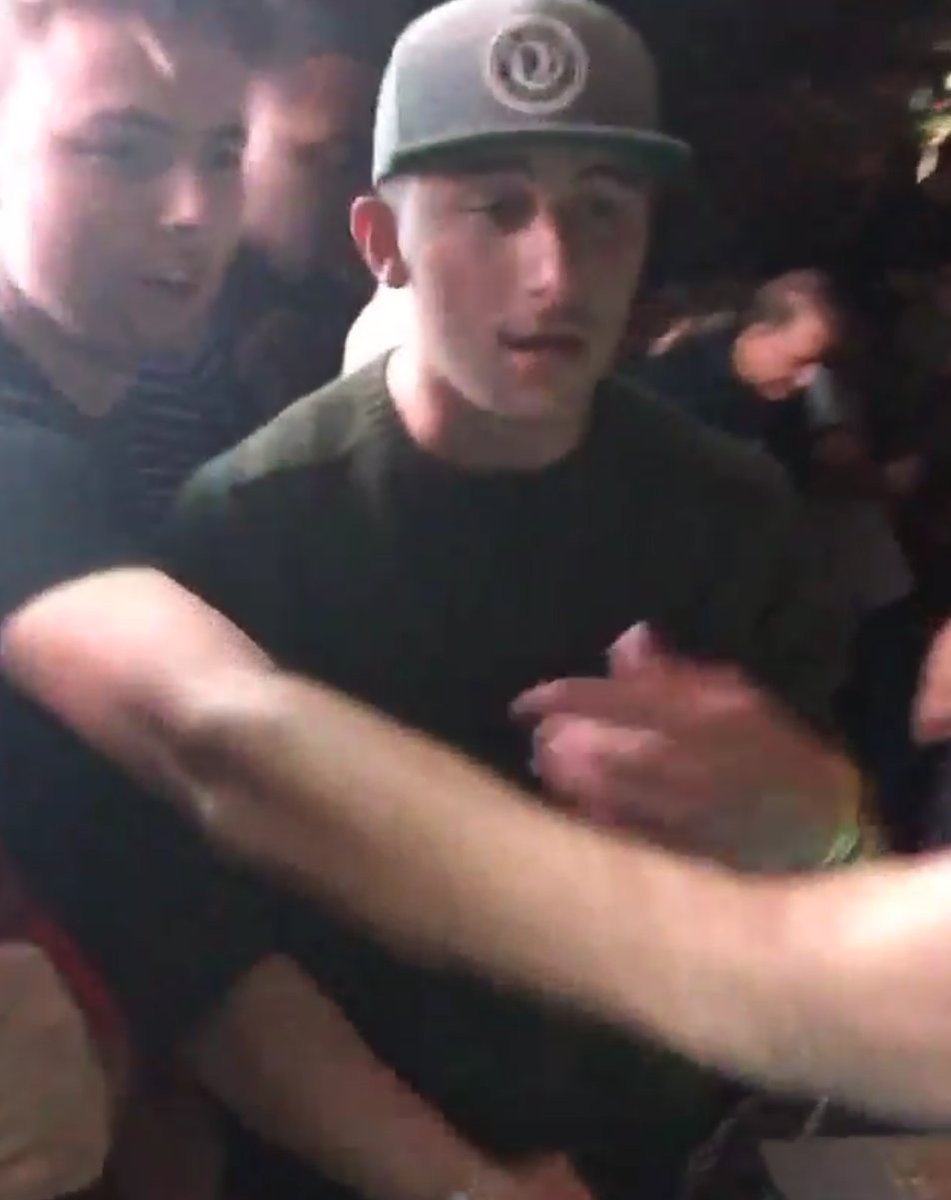 And he also has the same dirty mustache in that video that he was rocking on Monday during a charity event with the Browns
There's also this picture uploaded to Facebook on Saturday with Manziel in the same outfit he was wearing in the video
And then there's these bros who posted on Instagram that they saw Manziel out and called him an Uber (don't know if this is relevant or not but it's funny to think of some random guys helping an NFL quarterback get an Uber)
Final verdict: The DJ was lyyyyiiiinnnggggg.
Like I said, I don't care that Johnny was out, I really don't. But don't piss on my head and tell me it's raining by telling us the video was old.