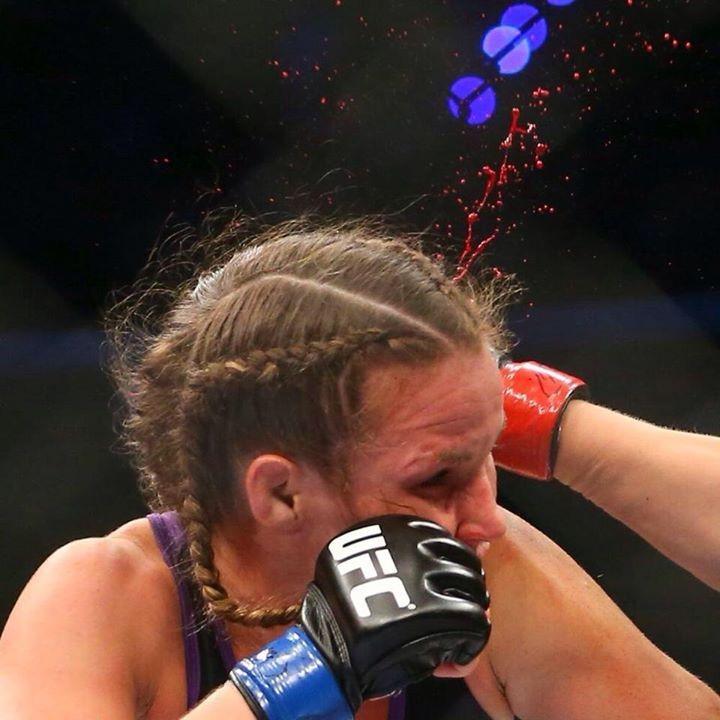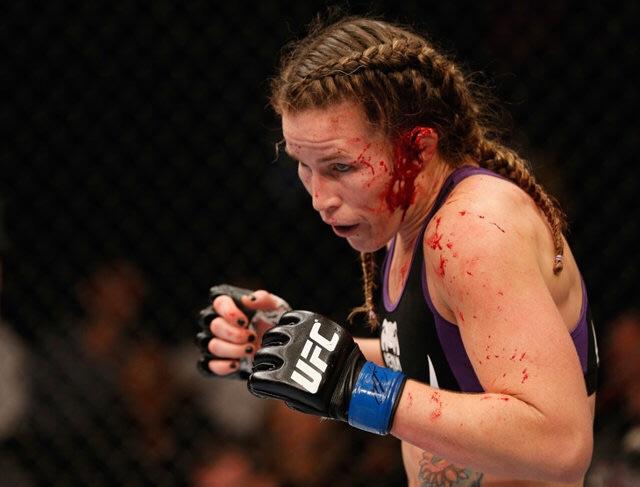 Ew
No that's not a scene from Pulp Fiction or Kill Bill, that's real life. This fight happened over the weekend at UFC 180 in Mexico City. Cleveland's Jessica Eye vs Leslie Smith. One girl walked away a winner, the other walked away with no sense of hearing and an ear that droops down like a Bassett Hound's.
Maybe it's not the best life decision to willingly fight a girl from Cleveland.
The best part was former WWE superstar Mick Foley (Mankind, Dude Love, Cactus Jack) tweeting to Leslie after her ear went Hiroshima.
Leslie also posted a picture of her ear post-fight. You can check that out here. (Warning: Gross)
PS- I have a crush on Jessica Evil Eye and I don't care who knows it. There's just something about a girl being able to beat the ever living shit out of you at the drop of a hat. Plus she's a Browns fan.