#DroneGate2015
HUGE news out of Browns training camp today when a drone was spotted over the practice field this morning. Apparently the drone was not owned by the Browns and was immediately captured and placed in drone jail.
Who would want to watch the Browns holding practice? Was it a rival team? A former exec? A spy? So many questions and no answers. Here are my theories:
A Columbus city official
Everyone knows Columbus is making a big push for the Browns to hold training camp there in the future. This guy was probably operating his drone looking to see what Berea offers and what it doesn't offer to get a leg up. Real sly move, Columbus. I'm on to you.
Rex Ryan
This jolly bastard. The Browns travel to scrimmage the Bills before their nationally televised preseason game on August 20th in Cleveland. Rex used to coach with Mike Pettine in Baltimore and New York. Rex probably wants to get a bird's eye view of some feet see what his former co-worker's team looks like.
Some idiot from the Steelers (probably Big Ben)
They'll need all the help they can get after the 31-10 bludgeoning at First Energy Stadium last season. Related: Big Ben is looking very trim and slim for this upcoming season.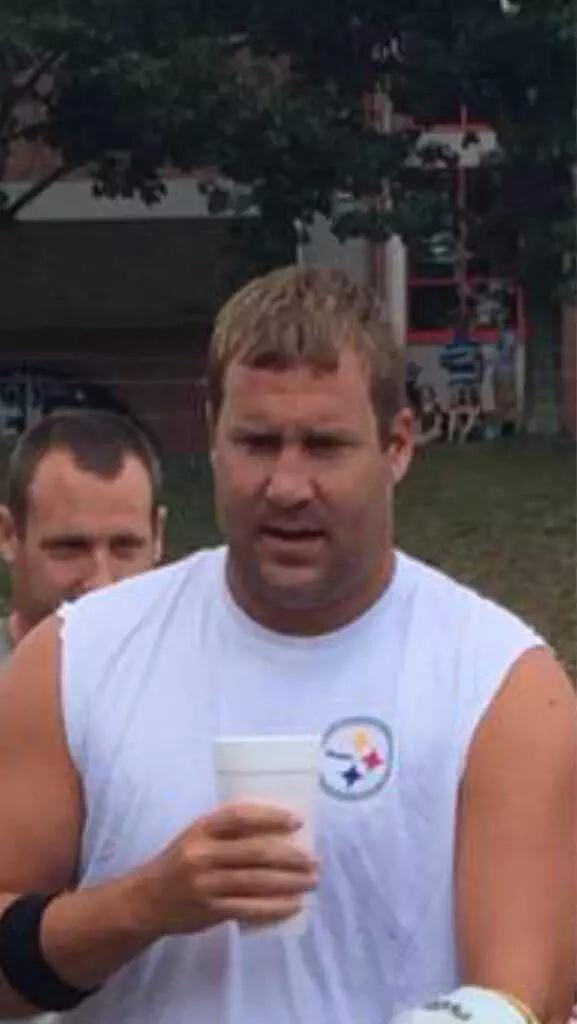 Bill Belichick and the New England Patriots
The Browns don't play the Patriots this season but this sure seems like something Belichick would do. We all know he loves filming other teams' practices. Wouldn't put it past him to be flying drones over all AFC teams' practices this summer.
Jason La Canfora
We all know his source inside the Browns last season was Kyle Shanahan. This prompted him to write all sorts of negative BS about the team. Well, since Shanahan is gone this is Jason's only chance to get some eyes on training camp and see what's really going on.
(nice pic, J)
Holmgren
He wants to see how an NFL training camp is run and to see if the Browns finally put in that outdoor all you can eat buffet he asked for a couple seasons ago.
(what a picture)
Some fan or website trying to take pictures of the Browns practice to upload to Twitter and Instagram
Yeah, probably this one.