I wish there was something good to say about yesterday's game, I really do. The Browns didn't run, didn't tackle, didn't block, didn't defend the run, didn't defend the pass, didn't coach well, passed the ball OK, and stunk on special teams. All of that combined equals a 27-20 loss to the Raiders… and it wasn't really that close.
People (me) actually thought the Browns would start off the season with a 3-0 or 2-1 record because of the easy schedule. Ha!
Yesterday was the Raiders first road win since November of 2013; Their first win in Cleveland since 1985; And their first win in the Eastern time zone since 2009.
Bottom line is this team isn't very good and isn't very fun to watch. Not during one minute yesterday did I enjoy myself watching that game. Even after 3 hours in the Muni Lot I couldn't force myself to get pumped for the game. No playmakers on either side of the ball will do that to you. Yesterday's loss was expected.
But that's kind of what happens when Josh McCown is your quarterback. And that's not even a knock on Josh, I thought he actually played pretty well (in the second half) and threw some nice passes. He is what he is.  It's just… we know what we're going to get with Josh and that's why that last interception was so expected. I'll be honest, I wasn't even mad/sad/or dejected after that. It was mostly just a "Alright whatever" kind of reaction. 3 games in and I'm already apathetic! Pretty good sign.
Let's look at the game tape
OUCH tailgated before the game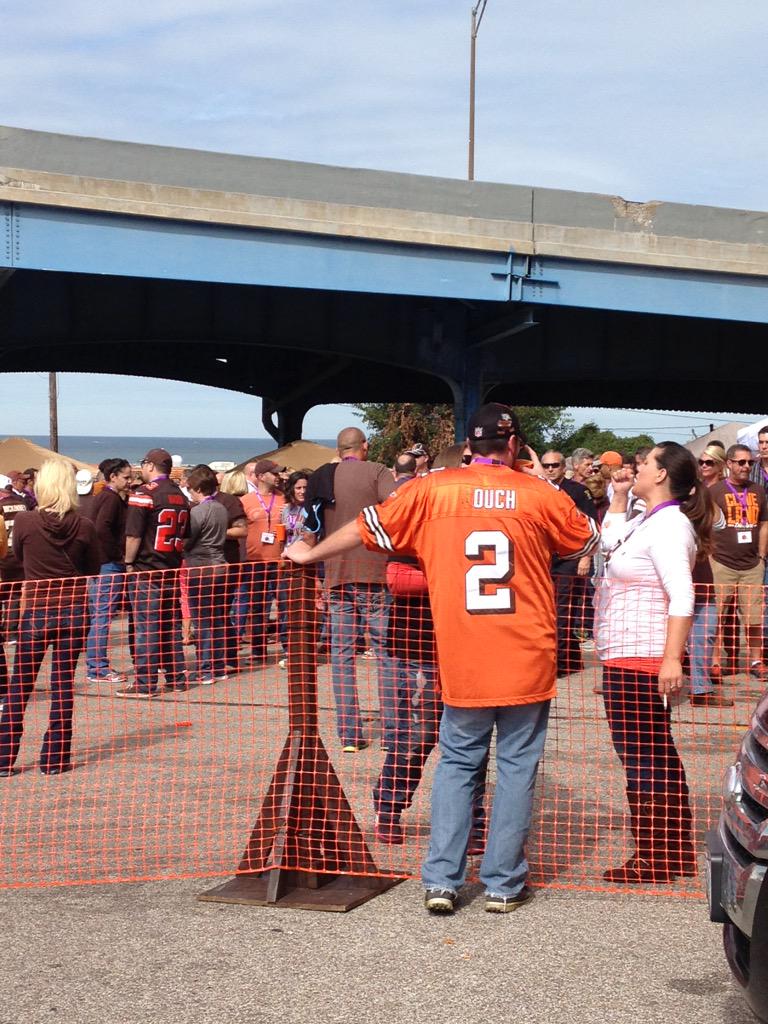 Joe Haden wandered around the concourse during the game
Fantastic Special Teams play all day
Brian Hartline made a pretty nice catch with his legs
Would like to see Gary Barnidge get involved more because he truly may be our biggest offensive threat
And the crowd was going wild!!
And then Charles Woodson picked off McCown and the Browns lost.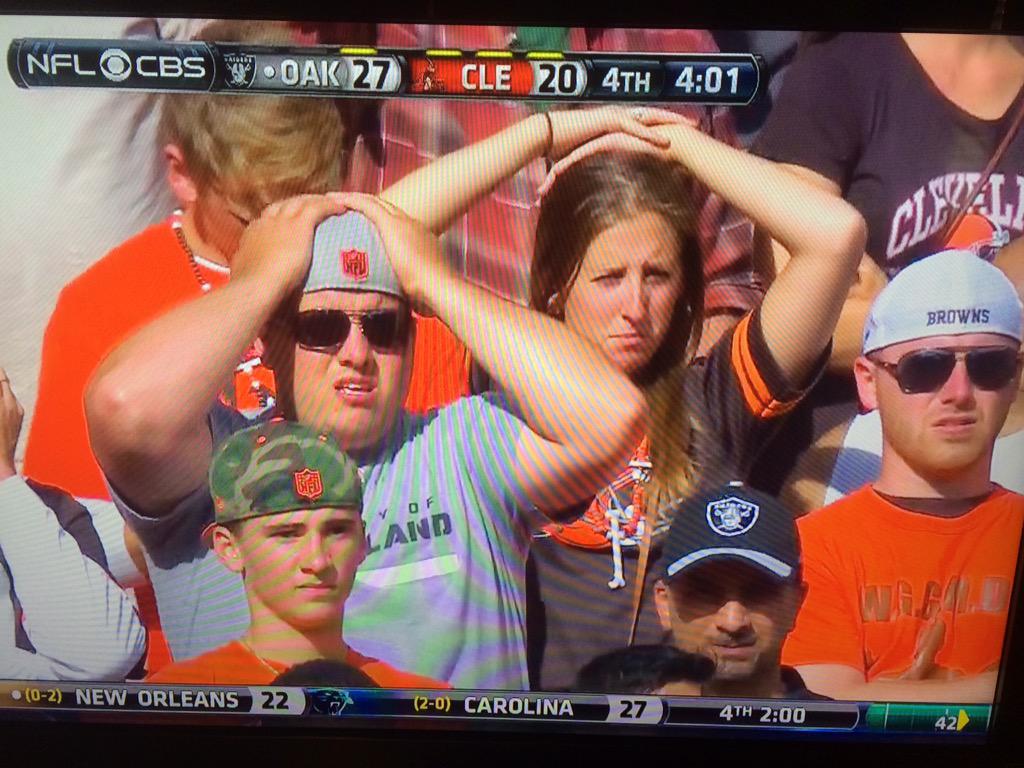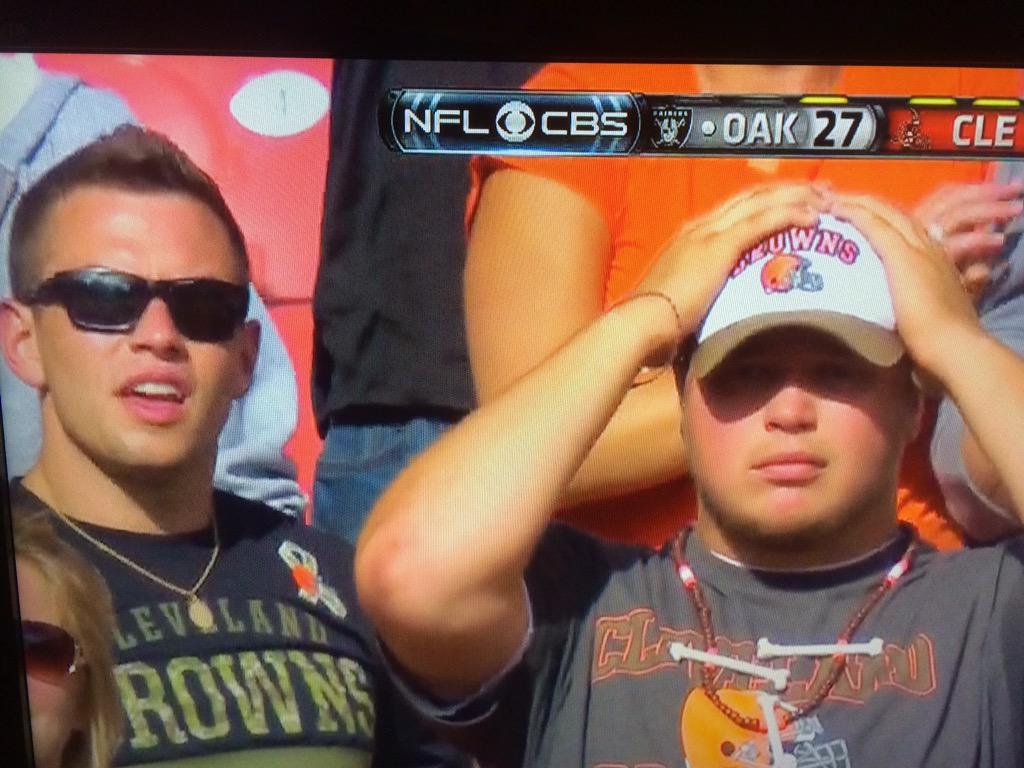 But it wasn't all bad, at least the game gave us this
Couple quick thoughts:
So about that whole thing where we're able to run the ball and be able to defend against the run. LOL.
So about that whole thing where our secondary and offensive line are the strengths of the team. LOL.
I watched the first half of the game at Dive Bar. It was a great surprise to walk in and see the bar had doubled in size. Great spot to watch a game.
Duke Johnson had THREE yards rushing.
Hey Josh please stop underthrowing Travis Benjamin
A quick reminder: The Browns have the highest paid defense in the league
Pretty excited to travel to San Diego to watch this team.