The Dunk:
The reaction:
I had that joy once. Before the bills, and the 8 hour workdays, and the stress… before school and girls… we were all this young kid just pumped out of our minds when one of our sports heroes did something great. I saw it in Carolina when the young kids were speechless when Cam Newton was standing 10 feet away from them. Just something really cool and innocent about it.
Well, kid, I've been on this Earth for 27 year and still haven't witnessed a sports title, so uh, you've got that to look forward to!
He's got more excitement for LeBron's off the backboard dunk than I've had for something in about 5 years.
I do 100% begrudge him for getting courtside seats before he even hits puberty, however. Well, at least he cares about the game. And at least he's not this guy: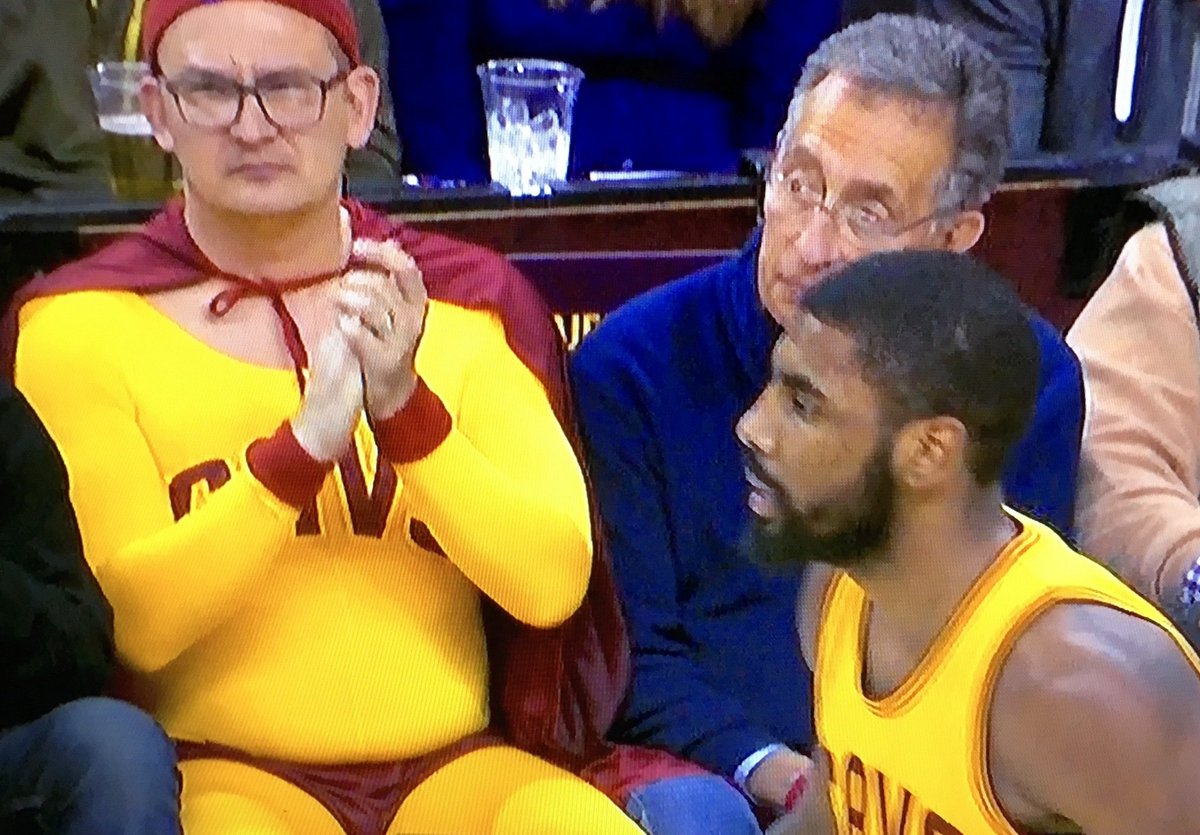 Feel like I nailed the "that face when" joke
—
ALSO: Your highlights from the Cavs 115-93 win over the Suns