Sing it, Bron! Sing it!
The Cavs held their Halloween party last night and some of the players brought out some great costumes.
Kevin Love was Jackie Moon.
JR Smith was a BABY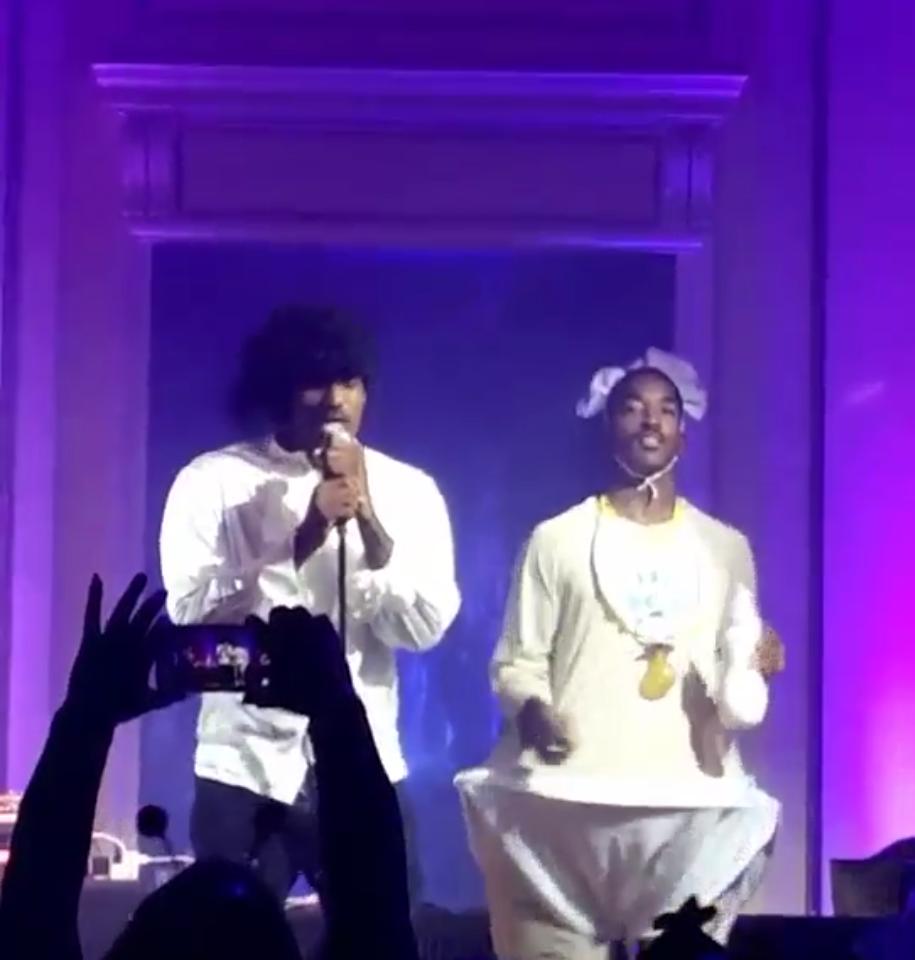 But the real winner last night was undoubtedly LeBron dressed as Prince. He even did some signing and his voice is surprisingly pretty decent.
Mo Williams documented his performance on Instagram
10/10. Would watch LeBron in concert again.
PS- Mo is definitely the dude at the concert who films the entire thing and never puts his phone down
PPS- Does this mean he's now officially known as "Prince James?"