To first understand this story you need to read Indy Star columnist Greg Doyel's column about Emanuel Duncan, a 19 year old battling Duchenne muscular dystrophy
The story was published on October 24th.
Here's where LeBron comes in:
"My bucket list is to meet LeBron," he tells me. "That's the one thing I want to do. Meet LeBron James. That's my role model. He inspires me to do everything. To be a good person, to put other people first, to live your life and do what makes you happy. If I meet LeBron James, that would make my day. I wouldn't ask for anything."
I tell Emanuel that LeBron is a great guy and would no doubt be honored to meet him. I tell him, let's see if the Cleveland Cavaliers are coming to Bankers Life Fieldhouse this season to play the Pacers. Emanuel and I have talked several times, in person and on the phone, and now we're on the phone and I'm telling him to wait as I look up the Pacers' sched–
"They're here Feb. 1," he tells me.
How did you get that so fast?
"I've got the Cavaliers app on my phone."
LeBron would be lucky to meet this kid. It's like what Bryan Rutland was thinking when he tried to get Emanuel Duncan on the team. The football team needs, LeBron needs – everyone needs – a little bit of what Emanuel Duncan has.
---
Fast forward to Thursday night and Doyel gets this text from Emanuel (via @GreggDoyelStar)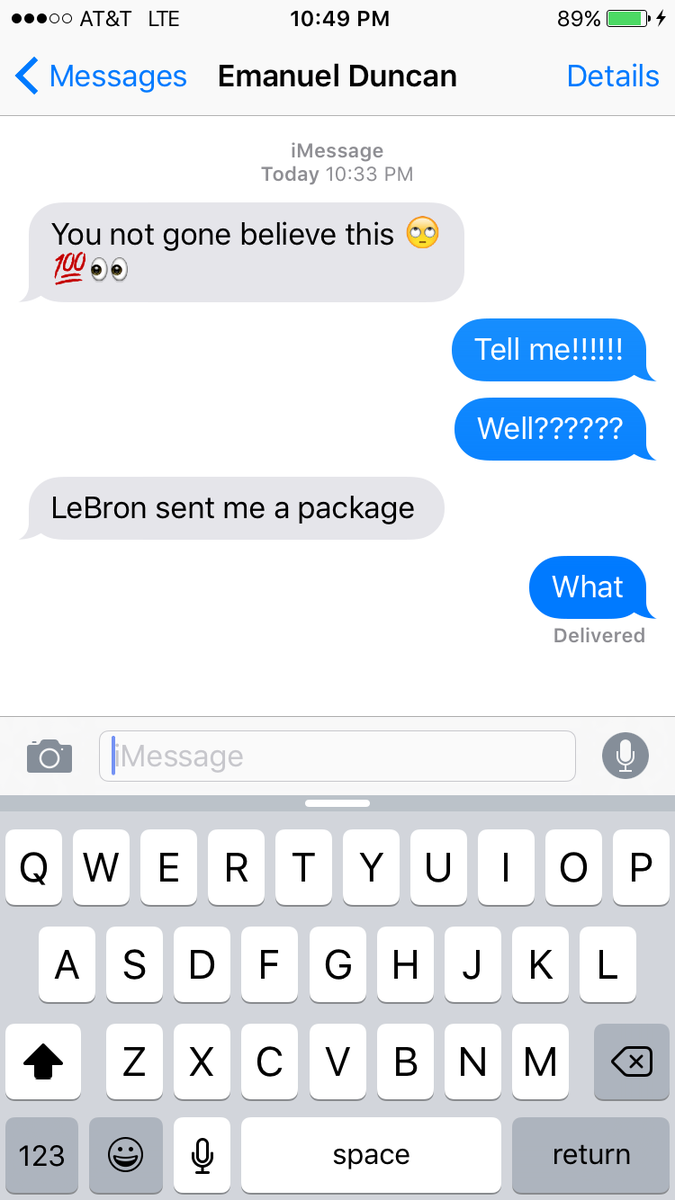 Along with the Beats and signed jersey, LeBron also included a letter to Emanuel.
---
Friday. Feels.
Pretty awesome story about Emanuel Duncan and pretty awesome gesture from LeBron James. Knowing that someone contacted LeBron after reading Doyel's story and then knowing LeBron took the time out of his day to write this letter and send this package is pretty wonderful. It just shows you that all of the hate that LeBron gets is so unwarranted.
Now let's get Emanuel to that Pacers-Cavs game on February 1st. We need some Cavs fans in Bankers Life Fieldhouse.