Introducing the Sportscenter's Top Play of the 2015 Cleveland Indians season!
LeBron showed up to the Cavs Summer League game yesterday against the Minnesota Timberwolves donned in a custom made #23 Indians jersey with "King James" on the back.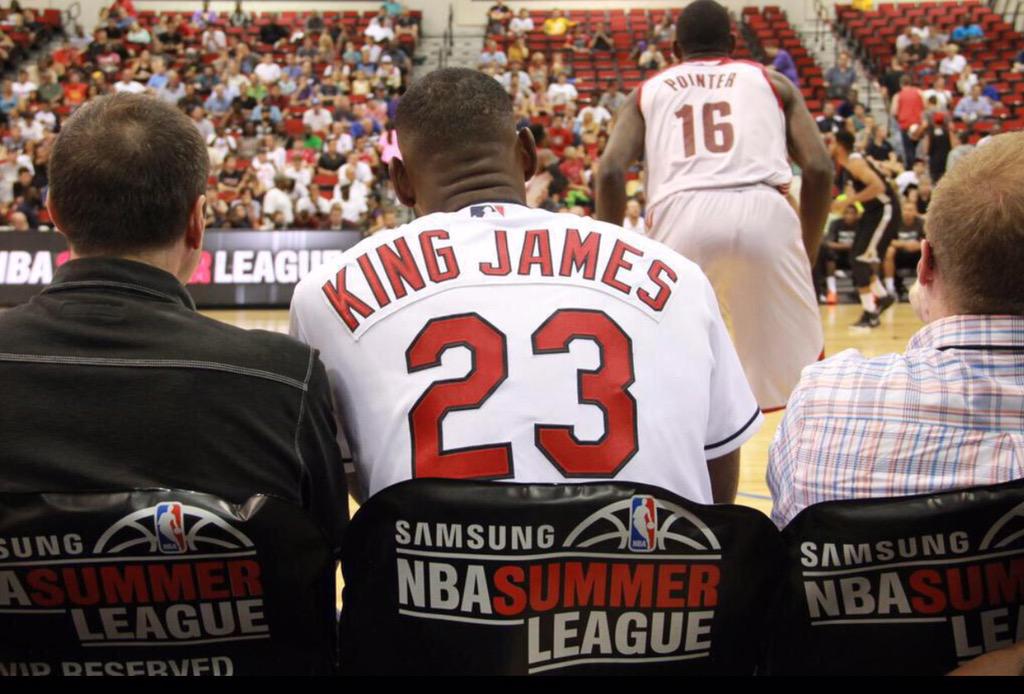 He immediately darted toward Coach Blatt so they could discuss the offseason, talk about LeBron's new movie Trainwreck, and talk about general things that best friends talk about.
"Did you see how much money Delly is asking for this season?!"
(If LeBron would've shown up to a Heat Summer League game wearing a Marlins "King James" jersey I would have killed him for it… Because it's an Indians jersey and he plays for my hometown team, it's OK because I'm a hypocrite)