Finally.
After an entire year of waiting it's here. Buckle up and let's do this. Get your hate turned up to 100.
Here's a little refresher on who the Cavs are playing:
"Obviously, walking in the locker room, it'll be good memories, hopefully, it still smells a little bit like champagne." – Stephen Curry
 "We won… yeah. They suck… yeah. We here… yeah. They not… nope." – Draymond Green
"We've crushed teams on the basketball court, and we're going to for years because of the way we've built this team. We're light-years ahead of probably every other team in structure, in planning, in how we're going to go about things." – Warriors Owner Joe Lacob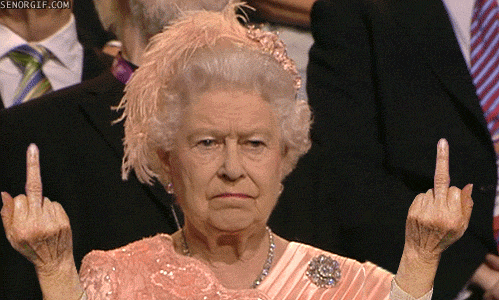 Before we get started I'd like to remind y'all that the Cavs were getting significant minutes from Mike Miller, James Jones, and Timofey Mozgov in last year's Finals. This isn't the same Cavs that took the court last year. Hell, this isn't the same team that took the court in March. This is different. Everything is different. Take all you've learned from the two regular season matchups and throw it out the window.
2016 NBA Finals Preview
Golden State Warriors (73-9 Reg. Season; 12-5 Playoffs)
Vs.
Cleveland Cavaliers (57-25 Reg. Season; 12-2 Playoffs)
The Stakes:  The stakes in the NBA Finals are always high, it's the Finals. This series in on another level though. Can Golden State cement what might be regarded as the greatest season of all-time? Can Cleveland end a 52 year championship drought?  Will LeBron go to 2-5 in the Finals, or 3-4? Will the Warriors have to settle for being just the greatest regular season team ever? On an individual level, which LeBron will we see?  The distributor and leader we've seen all playoffs? Or the unstoppable force who had to do everything that we saw in last year's Finals?
Key Matchups:
Stephen Curry vs. Kyrie Irving – The MVP vs Uncle Drew will be LIT.  I hope Kyrie crosses Steph up so hard his stupid mouth guard flies out and hits Joe Lacob in the face. If Kyrie can continue his dominant scoring he will go a long way toward neutralizing the damage Curry can do. Neither player is a premier defender but anything Kyrie can do to help slow down #30 will help.
Stephen Curry vs. Matthew Dellavedova – Last year in the Finals Delly kept Curry in check for 3 games before his gas tank hit E. That won't be an issue this year with our health and all the rest we've gotten. The real question this year is how many minutes Delly has a chance to log. But if he can have close to the same effect against Steph that he did last year, Lue is going to need to get creative to find him minutes.
Draymond Green vs. Kevin Love –Love thrives against bigger slower defenders (i.e. Andrew Bogut) but tends to struggle against quicker defenders who also have some strength. Green dominated Love in the regular season so Kev is going to need to step up and have some strong games in the Finals. If I was coaching (I most certainly am not, I'm sitting on my couch typing this), I would look to run some ball screens for Love on the high post with Tristan or LeBron and try to switch Green off of him and let him work against Bogut, Ezeli or Harrison Barnes. We don't need Love to put up 25 and 15 every night but he is going to have to contribute consistently. Green SUCKED against OKC so we need to watch that tape and do whatever it is they did. It'd be wise for Kevin to invest in some athletic protection as well.
Andre Iguodala vs. LeBron James – Iguodala was one of the primary defenders against LeBron last June and overall did a good job in holding the King to a subpar shooting percentage. Let's remember though, that LeBron was our ONLY legitimate scoring option at that point and still put up huge, huge games. With a healthy Love and Irving I think Iguodala will have a much more difficult time zeroing in on 23. LeBron will absolutely get his, and with some help this year I think he'll torch Iguodala or anyone else they throw at him.
Steve Kerr vs. Tyronn Lue – To win this series many adjustments are going to need to be made. Seeing the adjustments the Cavs made after games 3 and 4 against Toronto is reassuring.  Last year Blatt couldn't make the necessary changes to keep pace with Golden State after game 3.  He did have limited options but I feel Lue is more competent at adjusting on the fly as a series evolves.
X-Factors:
Draymond Green's potential suspension: Draymond please please close your mouth when you breathe.  He's two technical fouls away from a suspension and one flagrant away from a suspension. Anyone who has seen him play knows both of those things are very possible over the next 6/7 games. If you're sitting near the floor at the Q I expect no holds barred shit-talking in his direction the entire game.  Let's get in his head.
JR Smith and Channing Frye's shooting: Word came out this week that Channing Frye was the missing piece of the Cavs chemistry puzzle.  However, it has been no mystery that his shooting and play on court has been a major piece of the basketball puzzle.  If Frye can continue his ridiculous shooting then the Cavs have a VERY good chance to win this thing.  The other guy we need to be hot is Jumpshot Jesus himself. When JR is hot he can win games single-handedly.  I believe there will be at least one game this series where he goes shot for shot with Curry to keep us in a game or protect a lead. We need both JR and Channing to show up in a big way to take pressure off the Big Three and open up the lane for Kyrie and LeBron.
Bench Play: All season long Golden State has been lauded (had their asses kissed) for their depth and bench play. Livingston, Iguodala, Speights, and Barbosa all contribute in spurts.  However, the Cavs 2nd unit obliterated the Eastern Conference on the way to having the best +/- of any lineup in the playoffs.  They also run the best play I've ever seen over and over and score every time. Delly back screen for RJ, ball screen for LeBron, Bron give and go, Delly drive middle and find Frye in the corner or oop to Bron.  Such sweet, beautiful basketball music. I give the Cavs the edge based on this current playoff run.
Prediction: LeBron will dunk. Kyrie will cross. Kev with double-double. JR will splash. Channing will scorch nets. Delly will scrap. Tristan will board. Shump will D. RJ will snapchat. Lil Kev will chill. And at the end of the day it's Cavs in 6. Print the t-shirts. End the drought. Plan the parade. Our locker room will be the one that smells like champagne.
#ALLin216
Oh, and watch this:
-Written by @ItsGONErain who filled his quota of 1 Cavs article per year