Yep. It's been decided and written in stone.
I will officially be betting on the Browns to cover in every game for the rest of the 2016 season. I'm removing all emotion from the actual outcome of the game and just focusing on the spread and if the Browns cover that spread. As the Browns continue to lose this season, the betting lines will continue to get more favorable for the Browns. I can totally see them being two touchdown underdogs at home in week 5 when Tom Brady comes back.
Most likely the Browns won't be favored in any game during the 2016 season aside from MAYBE when they host the Chargers. That way, when they actually fall ass backwards into somehow winning a game, I'll have double satisfaction that weekend; a win and a cover. Even if they lose the actual game but cover that +11 spread, it'll still be a win for me and I won't get that "fuck everything I want to jump off a bridge" feeling on Mondays. It's possibly the best attempt to find some happiness in this Season of Nothingness.
Is this a smart and sound betting strategy? Nope. It's all emotional and zero mental. In reality, the Browns will probably go 6-9-1 against the spread this year and I'll lose hundreds of dollars… but those 6 wins will be so so sweet.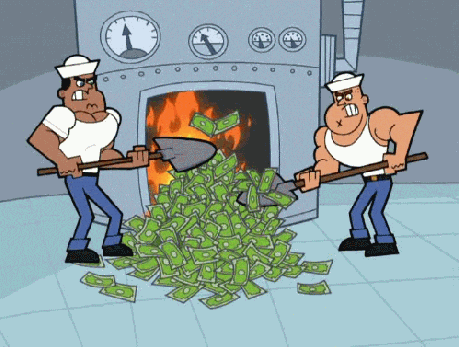 —
Browns season record against the spread the past 4 years:
2012: 8-7-1
2013: 6-10
2014: 9-5-2
2015: 5-10-1
4 year total: 28-32-4
Not the best history but then again no team has ever come back from a 3-1 NBA Finals deficit so maybe things will fall into place.
GIVE ME THE BROWNS +7 OR GIVE ME DEATH