A quick recap of Cardale Jones at the ESPYS
Showed up looking fly as hell. Chain game on 100.
Had to get that Chipotle fix in. My guess is he's a double meat double rice kind of guy.
He showed up to the ESPYS looking like a god damn boss.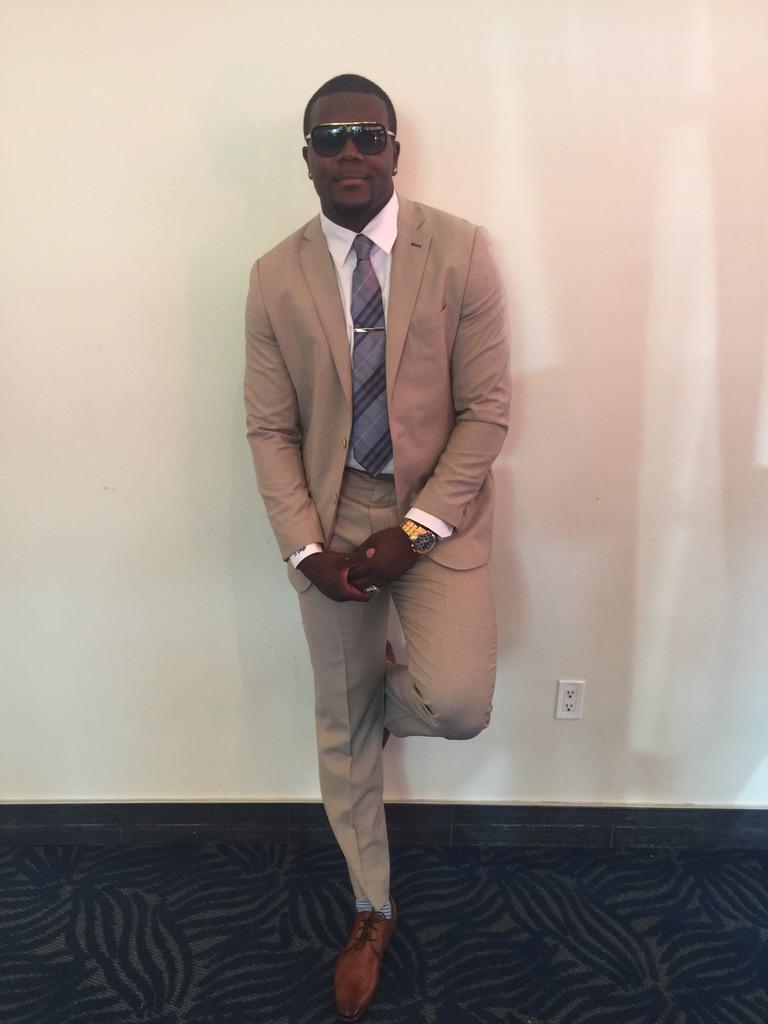 Cardale, Braxton, Logan Stieber, Ezekiel Elliott, and Joshua Perry looking good on the red carpet.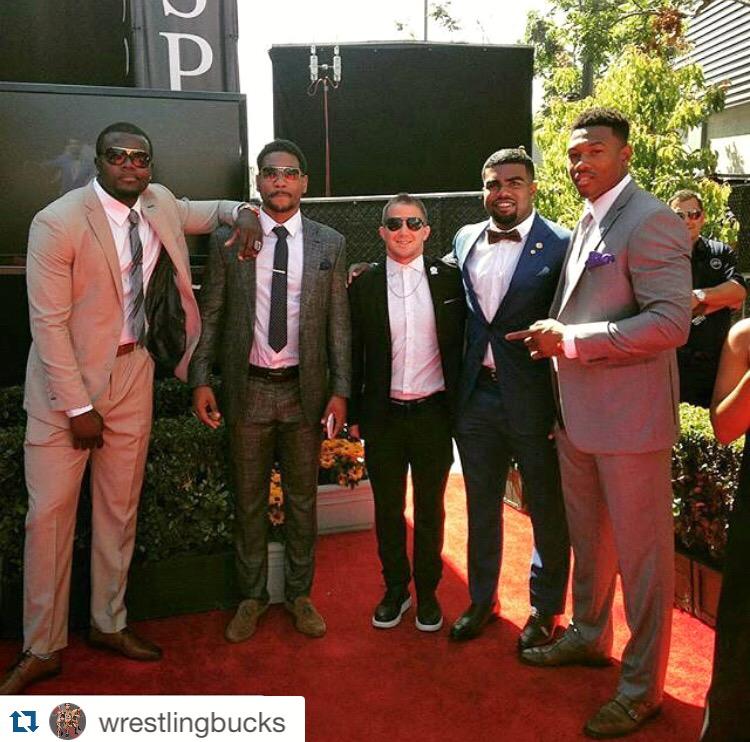 And then the show began.
He posted a pic of him and Mo'ne Davis after she won the Breakthrough Athlete Award (beating him out)
And quickly realized he just got beat down by a girl
And then the real fun started.
I guess when you're sitting at a 3 hour long awards show, your mind starts to wonder and you begin to scope out potential prospects sitting in the crowd. You miss 100% of the shots you don't take.
Cardale quickly realized that maybe Ronda is with someone that could beat him up (or that she could)
He even got the UFC to get in on the whole ordeal.
But when the Ronda Rousey courting didn't work out he turned his sights on the most famous family in America. He tweeted Kendall Jenner. Great shooters keep on shooting. This one just feels right too. The (most) normal (and hottest) girl in the Kardashian clan and Cardale Jones the Crown Jewel of college football.
Shoot for the moon. Even if you miss you'll land among the stars and get a date with Kourtney (hear she's single now).
Zeke was even shocked Cardale swung for the fences.
And just as how everything usually turns out, TMZ probably will ruin everything and cockblock 12 Gauge.
Cardale Jones: Quarterback, National Champion, America's Sweetheart, Twitter heartthrob.