Nowhere to go but up, baby!
Not many teams are able to overcome their starting quarterback getting a concussion on the first drive, 5 turnovers, and 12 penalties… add in the fact it's a season opener and it says "Cleveland" on the front of their jerseys and yesterday's loss was basically inevitable.
If we're being honest, I can't remember being more let down after a season opener in some time. Whatever could go wrong, did, and the Browns were never able to get out of their own way. Sigh. Ugly ugly loss.
Let's look at the damn game tape.
Browns fans invaded the MetLife parking lots and things got pretty wild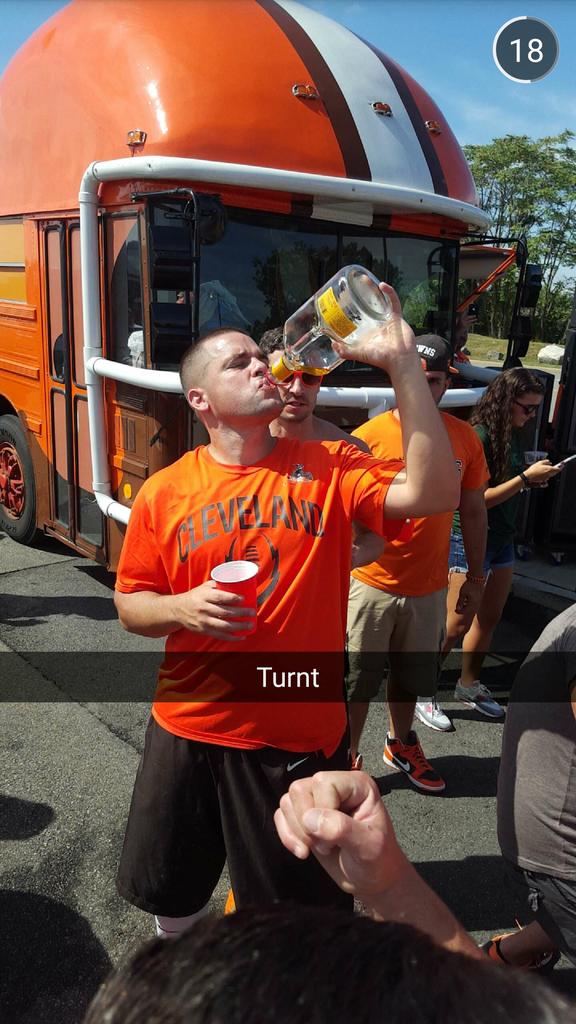 Thought there was no chance the Browns were going to lose when Dwyane Wade showed up to the game in a Jets jersey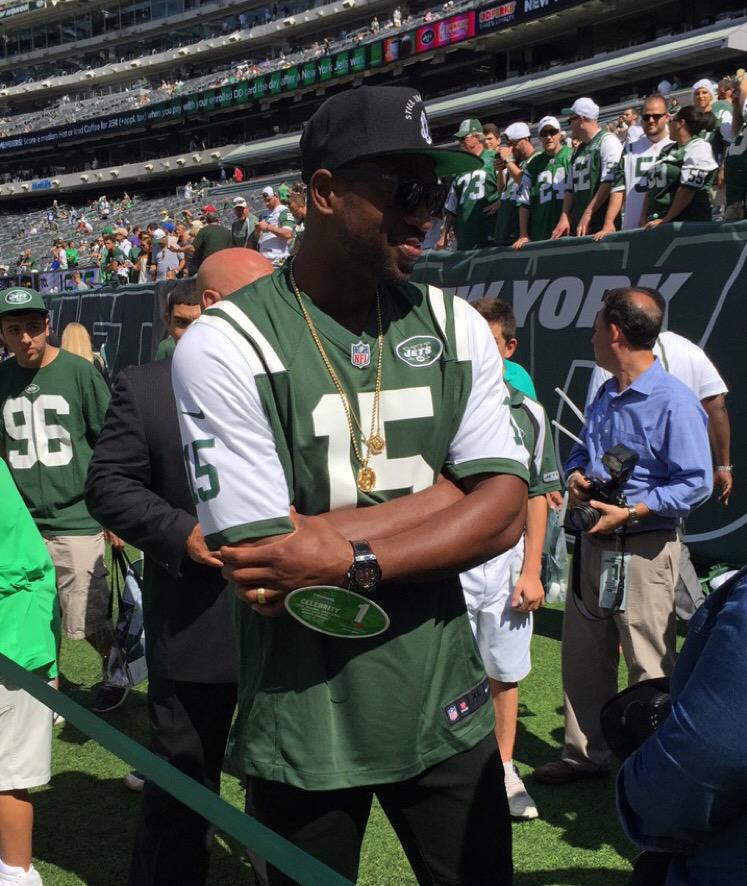 You knew we were in for a wild ride when Karlos Dansby somehow got lined up at cornerback (I don't believe the Browns were in man coverage here but I could be wrong)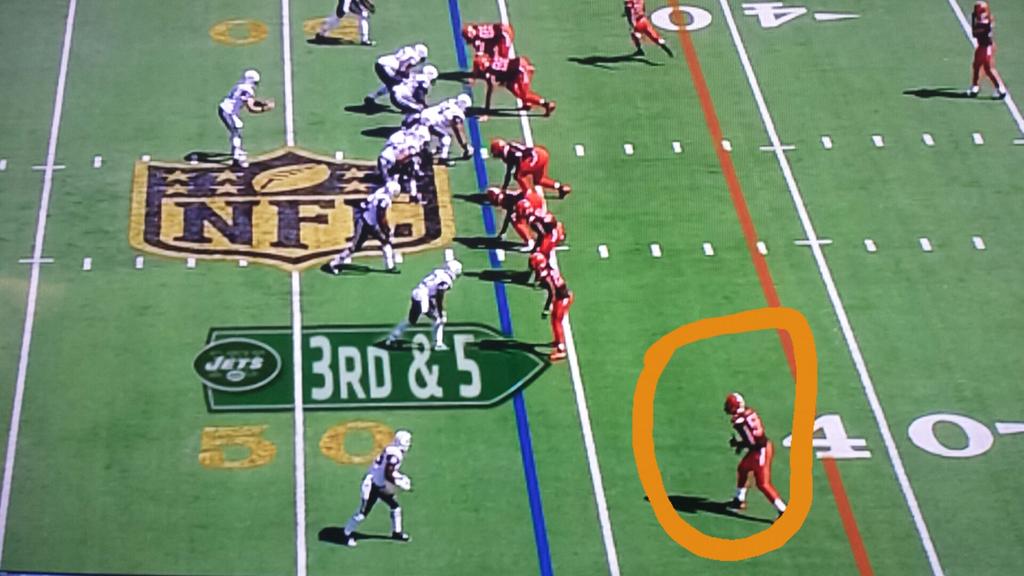 After moving the ball about 90 yards down the field on a pretty spectacular opening drive, Josh McCown thought he was John Elway and attempted the diving helicopter spin. Unfortunately for Josh, he is no Elway. He's McCown. Oh, and he'd be knocked out of the game with a concussion after this hit.
Pretty nice hangtime though
Enter Mr. Jonathan Paul Manziel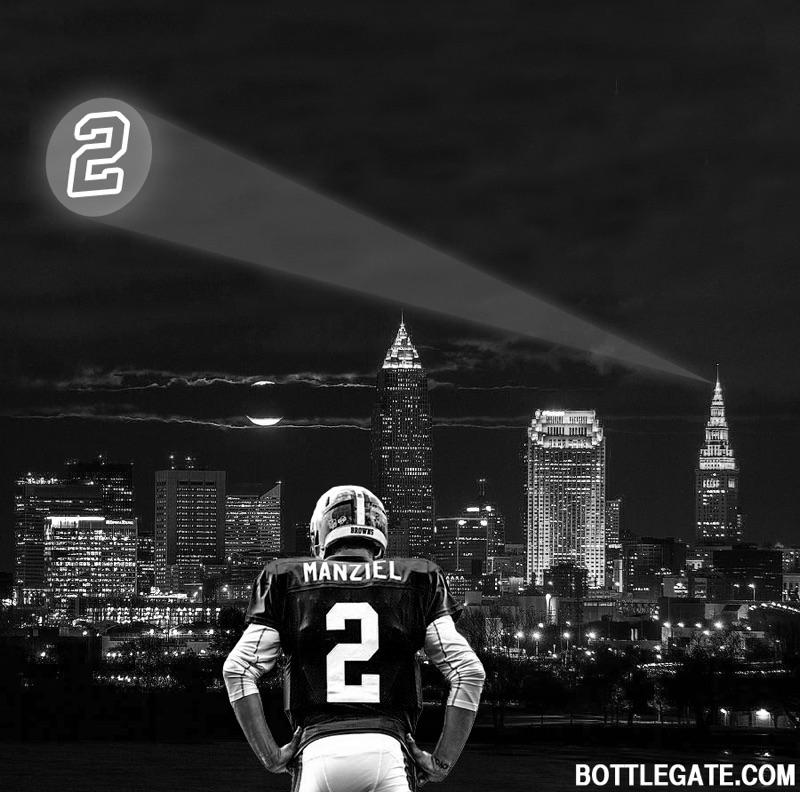 And Johnny looked good his first couple of drives. He broke Antonio Cromartie's ankles and completely emasculated him
Threw a bomb to Travis Benjamin for 6. His first passing TD ever
On 3rd and 19 no less
Things were looking up, Tashaun Gipson picked off Mr. Harvard…. but then got stripped by Brandon Marshall. Turning point in the game right here.
Now I know how Miami Hurricanes fans felt in that '02 championship.
Andy Lee boomed a punt and Craig Robertson gave us a top 10 celebration dance after he made a nice tackle
When Hartline made this catch I thought it would be our day. Nah…
Don't think I'm exaggerating when I say this is one the better catches you'll see.
Johnny missed an open Andrew Hawkins in the end zone for a touchdown. If Hawk was taller than 4'2 it's a catch but Johnny needs to complete that pass. Another play that could have changed the game that the Browns didn't make. Can't afford to leave touchdowns on the field.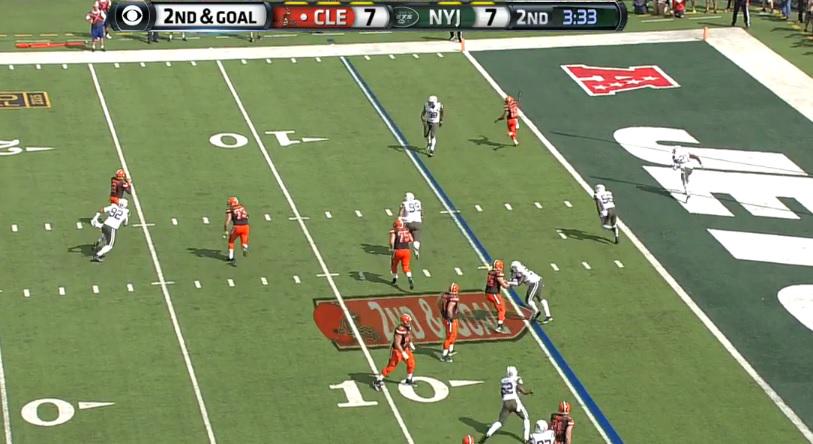 (photo via @Mr_kevinjones)
Tramon Williams did his best Brock Lesnar impression. Suplex city, bitch.
Karlos Dansby made a nice stop at the goal line that didn't really mean much. Nice hit though.
Brandon Marshall abused Joe Haden in the second half
Andrew Hawkins might be dead
Johnny Manziel fumbled approximately 15 times. Thought he had big hands?
And then the clock hit zero and the Browns lost 31-10.
0-1 to start the season, where have we heard that before??? 11 straight opening day losses. I'm not even mad, that's incredible.
Couple quick thoughts
Saw this on Twitter- The Browns had 230 days to prepare for this game… and we got… that
Our supposed strength (offensive line) was pretty subpar yesterday. Pass protection was OK… but the run game struggled when the offensive line was unable to open holes. Jets do have a very good defense but come on.
You'll never win a game in the NFL if your top 2 rushers are both of your quarterbacks.
A pass rush would be pretty cool. No sacks + no pressure = an average quarterback like Ryan Fitzpatrick being able to convert important 3rd downs and throwing 2 touchdown passes. Opposing quarterbacks are salivating to play this pass rush.
 Hey Josh, you're 36. Can't be taking those hits, bro. We love your passion and the fact you try and gain every last inch, but let's tone down the intensity a little bit. You're not Marshawn Lynch.
Thought Johnny looked… ok? He didn't take one snap with the 1st team offense the whole week leading up to practice, and it showed. He seemed much more comfortable in the pocket than last year and actually looked like he belonged in the NFL. I think the fumbles were a result of him trying to do too much and trying to come back from a big deficit. If this team finds itself in a 10-14 point hole and has to play from behind, this could be a long season.
Good luck throwing to those Grade A playmakers whoever gets the start under center.
Tramon Williams looked pretty good.
Andy Lee has a fucking BAZOOKA for a leg.
Why does Joe Haden seem to always struggle at the beginning of the season? I thought he'd shut down Marshall because he usually has trouble with the quick, shifty, smaller receivers (Antonio Brown). I'm not entirely concerned with our Pro Bowl cornerback but he had a pretty rough week one.
How stupid will the folks in Berea look if Marcus Mariota (who they were interested in drafting) comes into First Energy Stadium and lights up this Browns defense? Don't even want to think about that.
Run defense looks improved. JK. It still stinks.
Nowhere to go but up!
15-1
lol
In other news, the Bottlegate Snapchat was turnt AF. Go follow it. Username: Bottlegate.