Kinda sucks when 40% of your hype video is focused on a guy who is out for the year with an injury 😦
"The Buckeyes are done. The Buckeyes don't have a shot. The Buckeyes won't win the Big Ten" -Every dork in America probably
Ohio State comes into the 2014 season surrounded by uncertainty after their star player and face of the team Braxton Miller was lost for the season. In steps redshirt freshman J.T. Barrett to take over the reigns and become the biggest star and the most scrutinized person in the entire state of Ohio. But it's not all doom and gloom. This IS Ohio State we're talking about here, it's always "Next man up" for the Scarlet and Gray. Even with the loss of Braxton, Ohio State will still be favored in 11 of their 12 games.  While the national writers and columnists will tell you Ohio State doesn't have a chance this season, I'm here to talk you off the ledge and tell you that they most certainly do. National Championship hopes may be slim, but a Big Ten title is a very real possibility.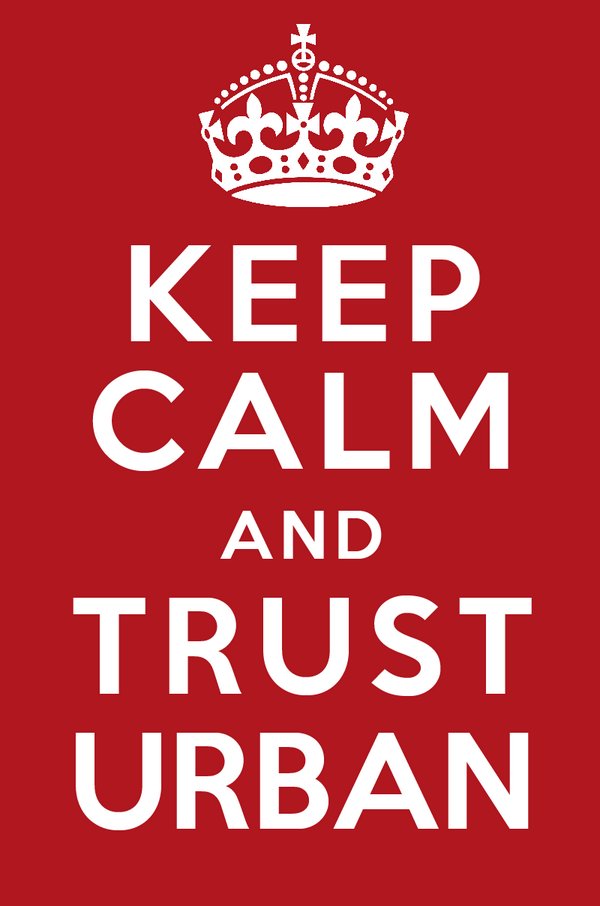 OFFENSE
No Braxton no problem for the Buckeyes(is what I keep trying to convince myself). The Buckeye offense has some legitimate speed (and not just by Big 10 standards) with human torch Dontre Wilson and first year starter Ezekiel Elliott. Flanked by an experienced group of wide receivers, this group will surprise a lot of people this season. Questions at O-Line and QB will need to be answered in the weeks before Big Ten play starts.
QB- JT BARRETT
Obviously losing your most important football player would be a huge blow to any team in America. It's an even bigger deal when that player is your quarterback. I'm not going to sugarcoat it, losing a versatile player such as Braxton for the season SUCKS. But from what we've heard out of Columbus (and all the hard hitting research I've gathered from YouTube highlights) J.T. Barrett is more than capable of running an offense. Hopefully OC Tom Herman can put JT in situations where he's comfortable and where the game won't be won or lost because of what he does.
RB- EZEKIEL ELLIOTT, ROD SMITH, CURTIS SAMUEL
This might be the group I'm most excited to see. Who can step up and replace Carlos Hyde and his 35 touchdowns over the past 2 years? Ezekiel Elliott will get the first crack at it. If Elliott fails to be the #1 guy, hopefully underachieving 5th year senior Rod Smith can live up to his 6'3 230 lb frame.
H-BACK- DONTRE WILSON
After an inconsistent year where we saw flashes of how good Dontre could be, look for him to have a breakout 2014 season. You can't teach 4.33 speed.
WR- DEVIN SMITH, EVAN SPENCER, MICHAEL THOMAS, COREY SMITH
The most experienced position group on offense led by Devin Smith and Spencer. However, Urban has said that they could go six-deep at the receiver position, and don't have a concrete starting lineup.
TE- JEFF HEUERMAN- Senior captain. Lauded as the "next John Simon."  Best tight end in the conference. Heuerman is my pick for "biggest surprise" of the season. He's also wearing Braxton Miller's jersey number.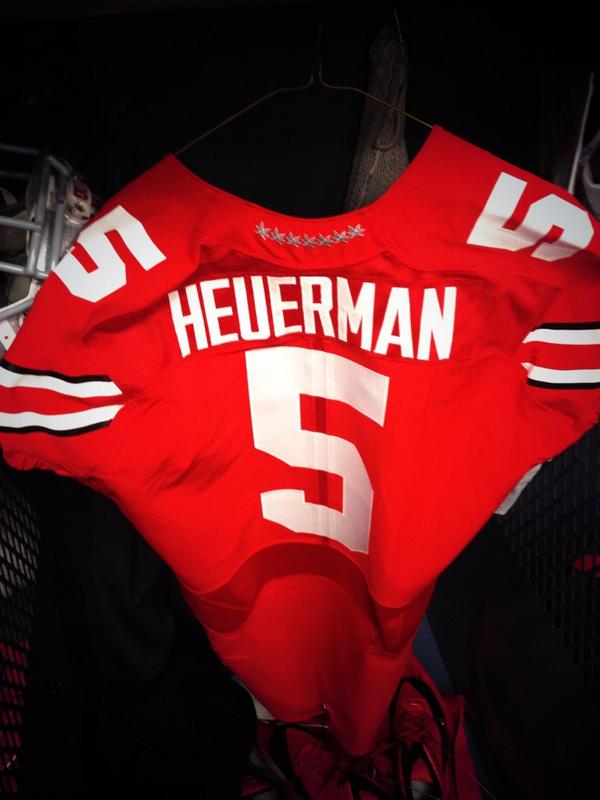 OL- TAYLOR DECKER, BILLY PRICE, JACOBY BOREN, PAT ELFLEIN, DARYL BALDWIN
Decker is a stud, Elflein started the Orange Bowl, Lindsay started for some coach named Nick Saban, and Billy Price is apparently the strongest guy on the team. I really don't have any other insight on the O-Line because it's the O-Line. Hopefully they don't suck.
DEFENSE
Led by a dominant defensive line, Ohio State fans should see a vastly improved defense. While it is by no means the "Silver Bullet" defense of years past, this group has the chance to be one of the better units in the Big 10. How they replace Ryan Shazier, CJ Barnett, Christian Bryant, and Bradley Roby will be the biggest question of the season on this side of the ball.
DE- JOEY BOSA, STEVE MILLER, NOAH SPENCE
DT- ADOLPHUS WASHINGTON, MICHAEL BENNETT
Hands down the strength of the team and perhaps the best defensive line in the nation. When Spence is done serving his suspension for doing Ecstasy, a D-line of Bosa, Bennett, Washington, and Spence should get any Buckeye fan very very excited for this upcoming season.
LB- DARRON LEE, CURTIS GRANT, JOSHUA PERRY
Josh Perry has the unenviable job of replacing Ryan Shazier. Perry was a starter last year, and from the looks of it, he's been hitting the weight room a couple times a month this offseason…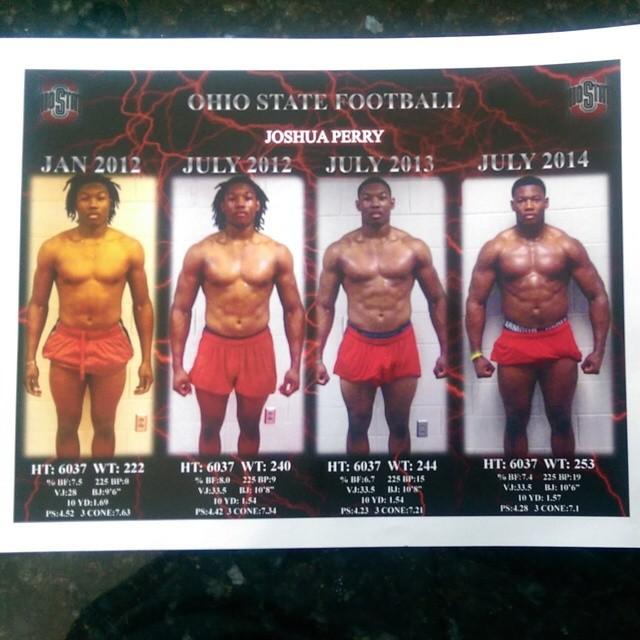 If this group underperforms at any point this season, look for stud freshmen Raekwon McMillan and Dante Booker to see some valuable playing time.
CB- DORAN GRANT, GAREON CONLEY
S- CAM BURROS, VONN BELL, TYVIS POWELL
The secondary is another question mark on this team. How they replace Bryant, Barnett, and Roby will be one of the biggest storylines of the season. I don't really feel like researching anything else about the secondary but I can tell you Vonn Bell thrived in the Orange Bowl and Tyvis Powell saved the game vs Michigan when he intercepted Devin Gardner on a two point conversion. Thats what you get for wearing #98 as quarterback like an idiot.
Best Case Scenario for 2014
JT Barrett becomes the 3rd straight freshman to come out of nowhere and win the Heisman Trophy. Ohio State beats teams by an average of 20 points and cruises to the Big Ten championship where they meet Michigan State again but the outcome is different. The Buckeyes then go onto to the CFB Playoff and play UCLA in the first round. The Buckeyes hold Heisman runner up QB Brett Hundley to under 200 yards passing and beat UCLA by 12. Ohio State then faces defending champion Florida State in the national championship. It's a tie game with 30 seconds left and FSU is marching down the field. Jameis Winston makes an uncharacteristically boneheaded mistake and throws the ball into double coverage. The ball is picked off by Vonn Bell and returned for a TD while time expires. Buckeyes win the title and it's a month long party on High Street.
Worst Case Scenario for 2014
The Buckeyes start off slow squeaking by Navy and Virginia Tech, lose at Michigan State but still make it to the Big Ten championship game for a rematch against the Spartans. Ohio State wins on a last second field goal but doesn't make it into the playoffs. They play USC in the Rose Bowl and win by 14 because it's found out that USC's entire secondary lied about saving a family member from drowning. I'm not biased at all.
Ohio State v Navy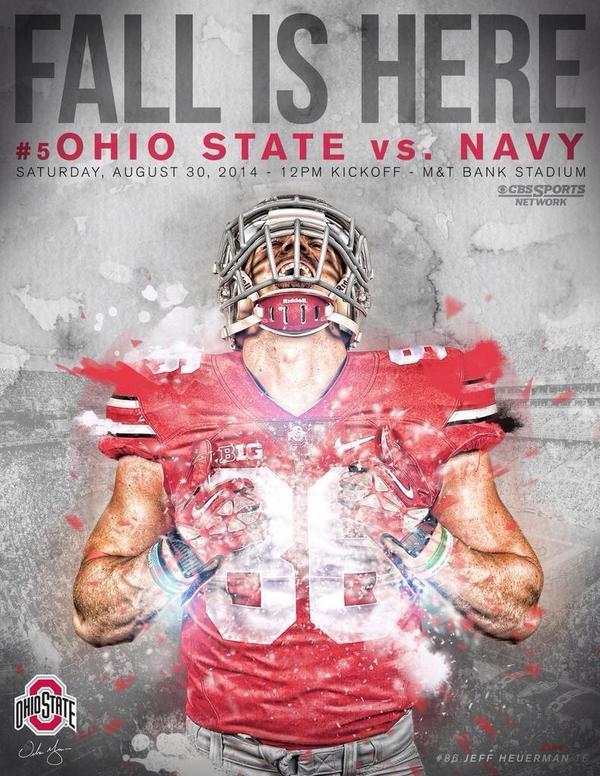 The Buckeyes open up in Baltimore vs. Navy. If there's anything I've learned in my years of watching football, no matter what you do, the Wing T is one of the most annoying offenses in the history of history to defend. Thankfully Navy doesn't have Ricky Dobbs under center this year. Oh, nevermind their quarterback this year Keenan Reynolds is actually better. Reynolds rushed for 31 touchdowns last year, an NCAA record for a quarterback in a season. I'm mentally preparing myself for this game because I expect lots of WTF moments and bullshit Wing T plays. Hey Navy, I respect you and love what you're about but can you PLEASE run an offense that's not suited for a middle school team? Did I mention I hate the Wing T? I'm really glad Ohio State has had MONTHS to prepare for this.
stupid
Game Prediction
JT Barrett plays pretty well and distributes the ball to his playmakers. The defense steps up, forces a couple turnovers and makes stops when they count. Dontre Wilson makes impact plays on the return teams (maybe a TD) and Ohio State wins 38-21.