You can view the first half here
Zeke opened up the second half right where he left off
6'5 250 lb. 3rd string quarterbacks should not be doing this
Got nervous here for a second. So. Many. Turnovers.
And Oregon scored the very next play. Things were ALMOST interesting when he dropped it at the goal line
Is Oregon the luckiest team in college football? Seriously. How does this same play happen 2 games in a row.
Zeke Zeke Zeke
The Oregon Duck started getting drunk and a little frisky
Think Urban Meyer was a little excited?
Nose tackle meet the DaleDozer
Zeke Zeke Zeke again for his 3rd
This is just Big 10 football. None of that sissy boy west coast Hollywood shit.
The backup came in for 1 play and was promptly decapitated
Zeke Zeke Zeke x 4
Well worth it
San Antonio, you little bitch
Cardale Jones and Tyvis Powell need their own reality show
Pic of the game/night/week/year/month hands down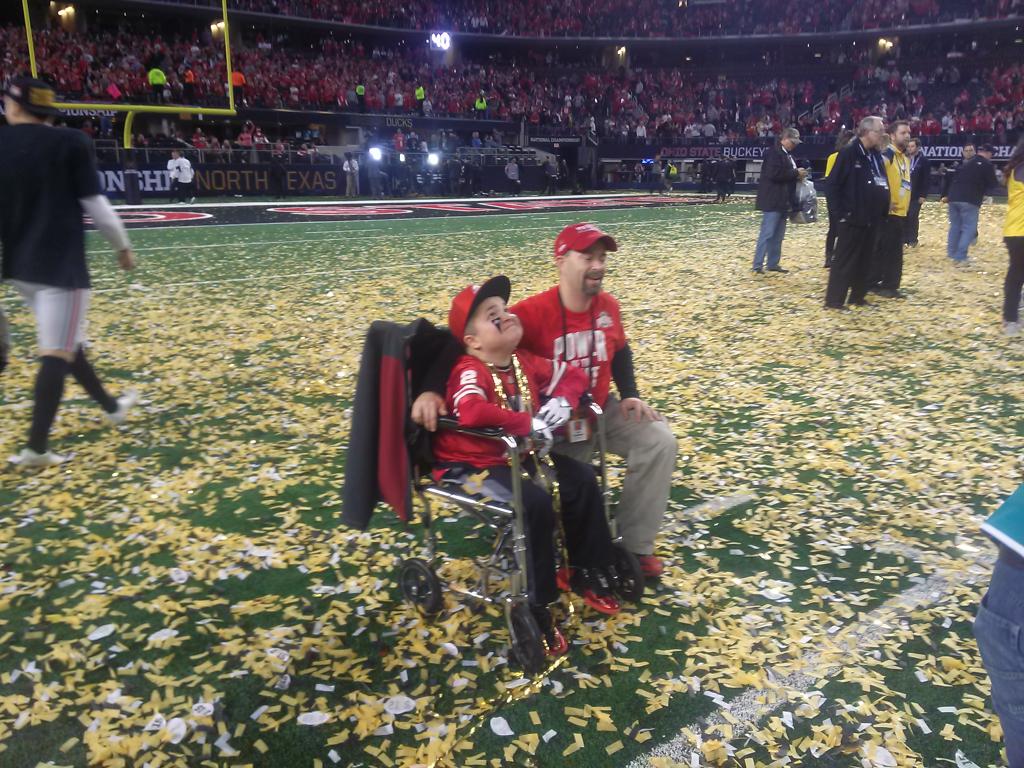 Bosa with the snake. HA!!! So Classic!
O # 1 O
Ha. Nice catch you bum
Brutus is gonna get so drunk in Disneyworld
And Ohio Staters started going HAM on High Street
Check out these lovebirds
The Buckeye locker room last night was LIVE
Best team in the land from the best conference in the land.
Go Bucks.