MMDB: Monday Morning Disappointment Blog
(no affiliation and not a ripoff of anything SI does every Monday, I swear)
So instead of actually recapping the game yesterday we're going to put together a disappointment blog. Not much to work with when your only highlights are a Gary Barnidge 24 yard catch and an Isaiah Crowell 23 yard run. There's nothing worth reliving that happened in the actual game but there were so many things that happened in Cleveland off of it.
Lets go:
This was The Pit around 3 hours before kickoff. Couple empty spots there.
We had hooligans running around on the field before the game even started. Unfortunately, this was the most rushing Cleveland would see all day
"Cleveland Curse 216"
We had a guy at Barley House who was literally giving away a prize package to someone if they would just please come and take his tickets
Thankfully some brave soul snatched up the tickets and swag
This guy didn't even bother giving his tickets away
Even the shirts were sad
The stadium was packed before the game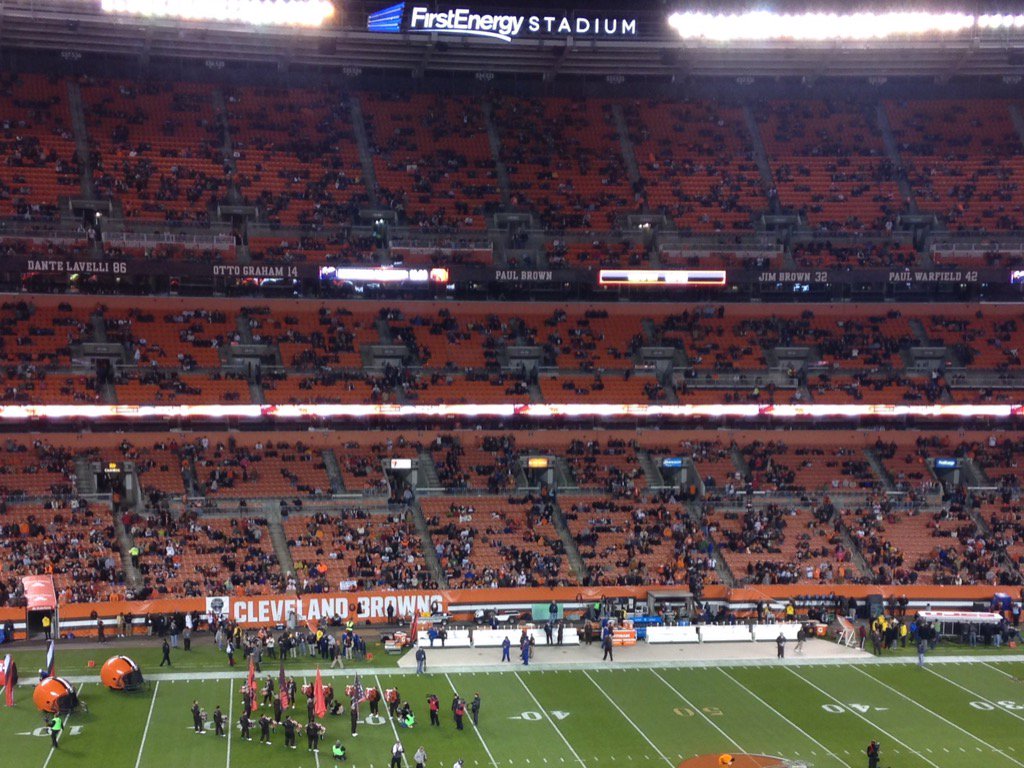 Some go getter said "Fuck yo concessions" and brought pizza into the stadium
The bagheads were out in full force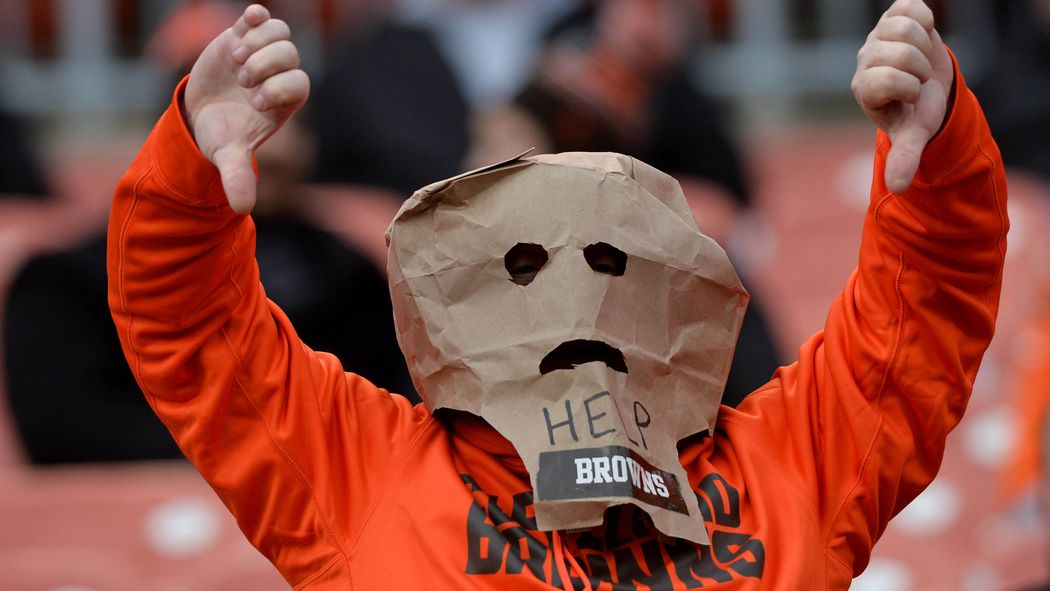 Biggest pet peeve: Wearing a jersey of a team that's not even playing. Makes no sense.
I probably would too
I really do have a special place in my heart for the diehards who dress up only to have their hearts stomped into oblivion every Sunday
I think we can all agree you're a Grade A loser if you pay for Tinder. Nevermind his coaching record, paying for Tinder is a fireable offense by itself.
Love this guy
This dude had an entire row to himself if he wanted it
Some advice to all Browns fans out there: NEVER EVER EVER EVER EVER in your life buy season tickets. Worst investment ever. Buy them for a little above face value on Stubhub for the first 4 home games when there's still hope. When November and December roll around you'll be able to buy them for $7.00.
Johnny and Jordan Poyer's girlfriends were interested in the game. Don't blame them one bit, sometimes you have to create your own fun.
This pic really hit home for me. Damn I feel bad for this guy. As a 27 year old I've never seen a winning football team so I don't know what it feels like. I'm able to laugh off losses. These are the people I feel sorry for though- the 40 and overs who have actually seen this team win and know what the playoffs feel like.
¯\_(ツ)_/¯      ¯\_(ツ)_/¯      ¯\_(ツ)_/¯      ¯\_(ツ)_/¯      ¯\_(ツ)_/¯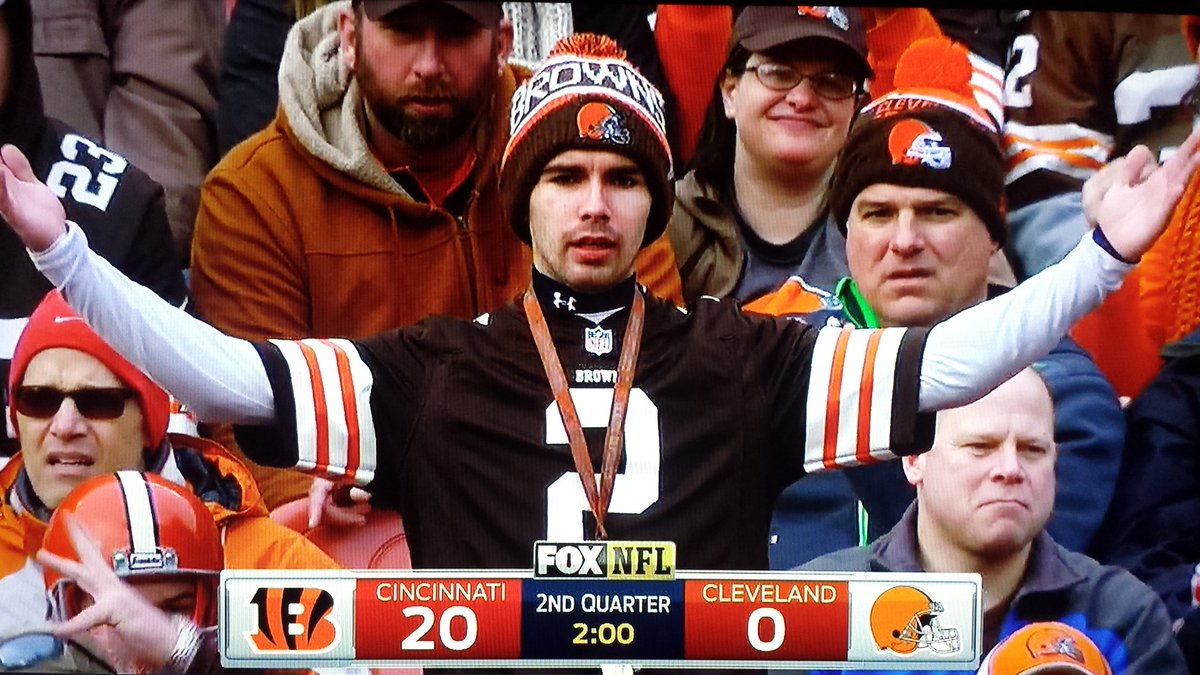 The fans were not impressed by the clock management
Using XXXL paper bags was a nice touch
It finally happened. The Browns finally lost a superfan for life. Let's pour one out for Captain Cleveland.
C'mon, you at least have to take the free stuff…
Good grief.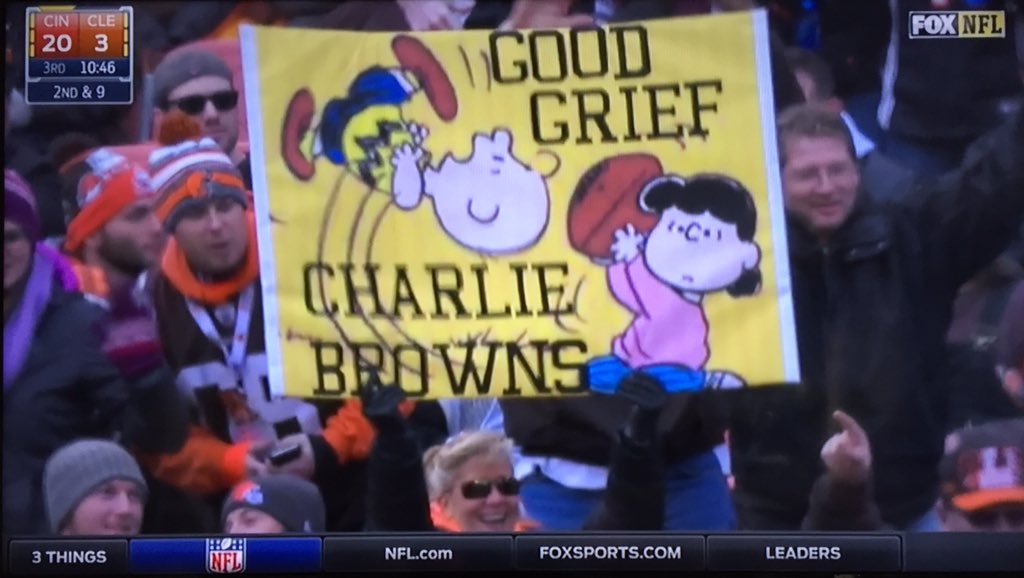 The 4th quarter came and the place was packed and jumping!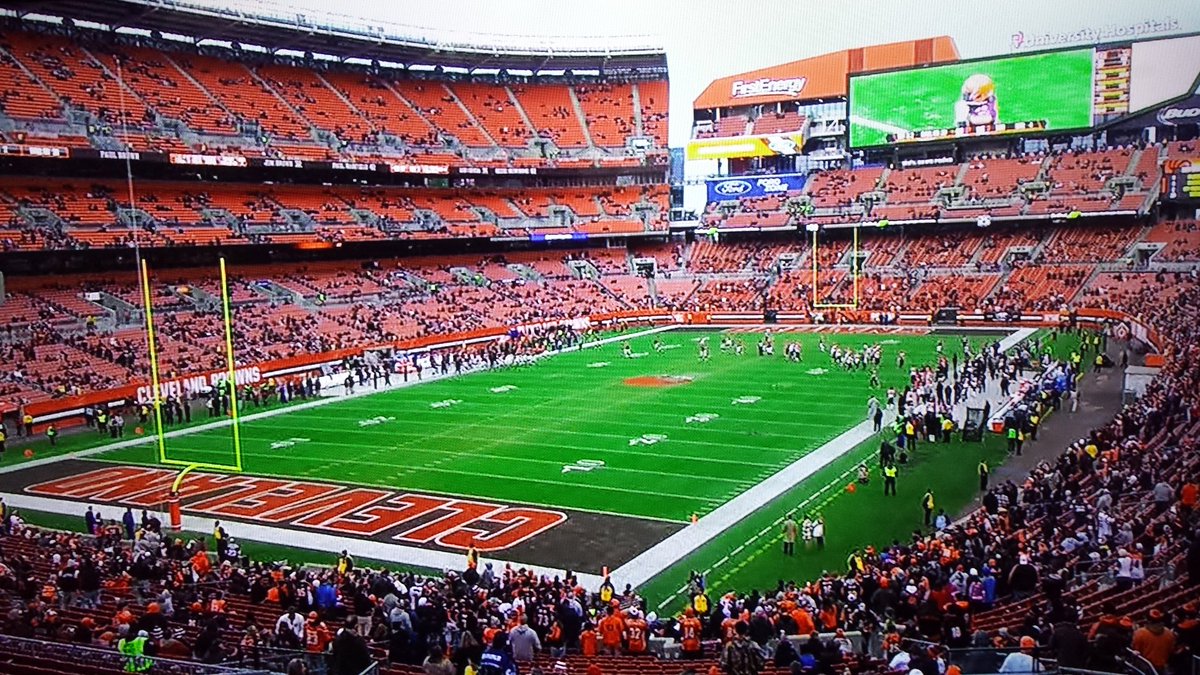 This little kid learned a good lesson yesterday. Nothing like a little father-son bonding time to teach what the term "disappointment" means.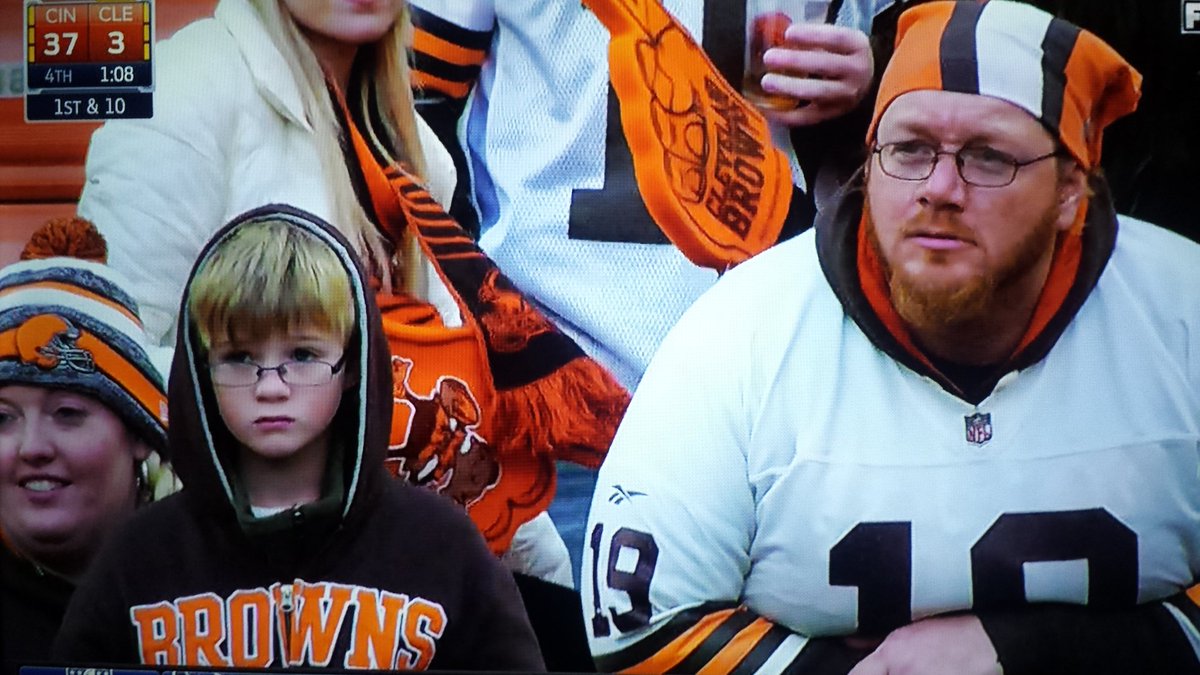 I mean…. damn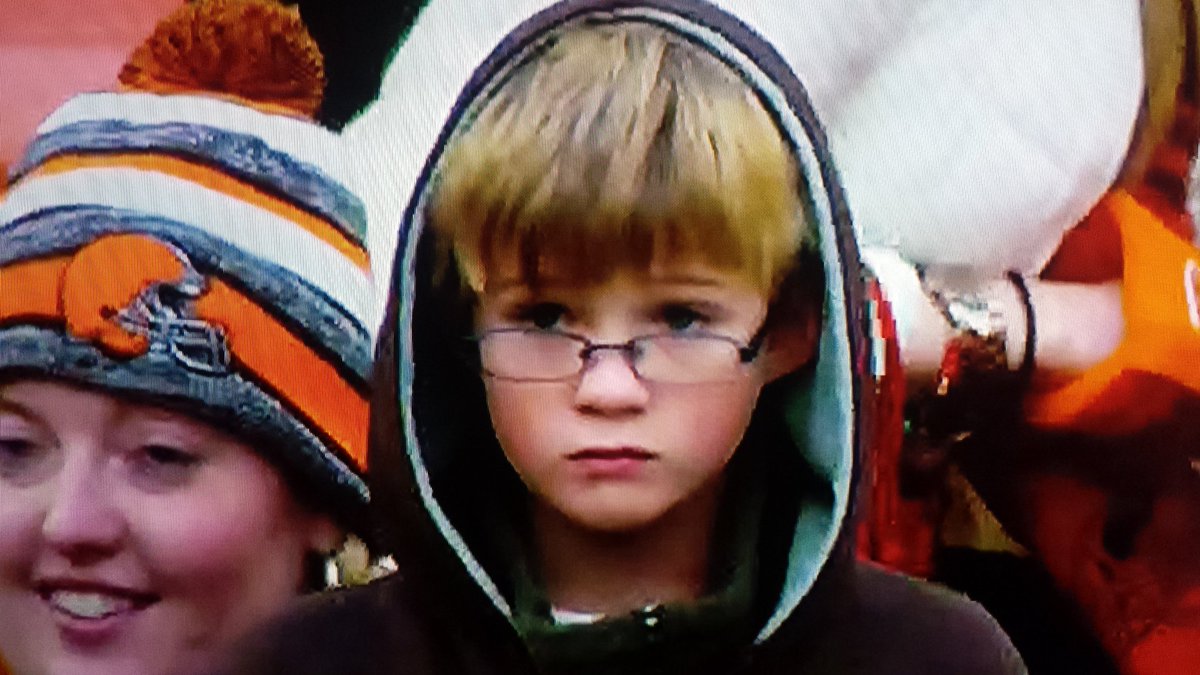 Well, the game ended and we started burning jerseys
I wonder how many texts this phone number gets like this per game
THINGS ARE FINE! THINGS ARE FINE!
Anyone need a real estate agent?
Helluva day at FirstEnergy Stadium.
2-10. On to San Francisco.
Play us out, Adele!